In this new year I work edon a new project, the B&K Vocoder. What is a Vocoder? If you do not know, but you want to know :), please check this link.
To create this Vocoder will be a big project that consists of two original B&K Band Pass Filter Sets Types 1615 (see photo) in combination with a 32×32 OSC controlled audio matrix – the CompLex.  The 3rd octave B&K-filters are made in the 1970's and make use of real big coils. This makes the sound of these bandpass filters very unique. Since we have a few of these filters and we can use the OSC-controlled audio matrix to change the routing, the whole device will be an interesting composing tool for the department of Sonology. See also the block schematic below.
Two identical Bruel & Kjear Bandpass filter 1615: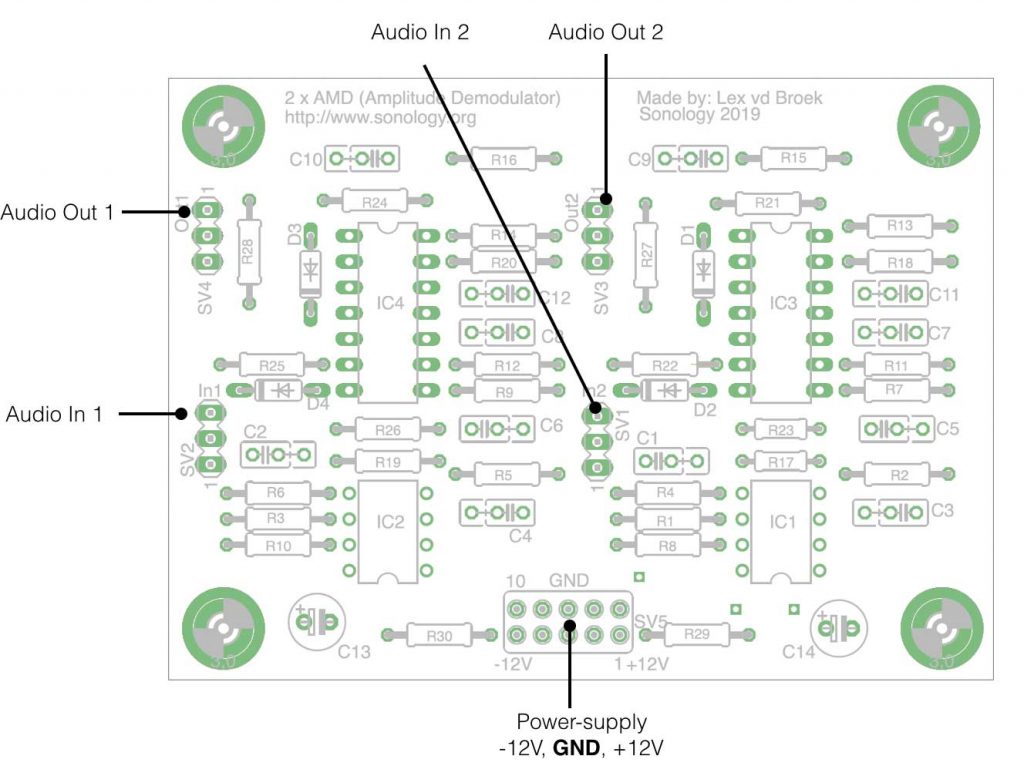 A more detailed description of the circuit can be found here.